Andakt på Malax-Korsnäs HVC kl 14.
to 30.1 kl. 14.00 - to 30.1 kl. 15.00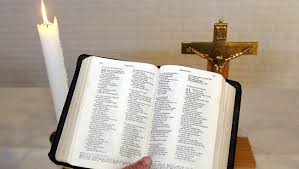 Malax-Korsnäs HVC, Stampvägen 2, 66100 Malax
HERRENS VÄLSIGNELSE. Herren välsigne er och bevare er. Herren låte sitt ansikte lysa över er och vare er nådig. Herren vände sitt ansikte till er och give er frid. I Faderns, Sonens och den heliga Andens namn. Amen. (4. Mos. 6:24–26)
Vårt liv är varje dag beroende av Guds välsignelse. Herren bevarar vårt liv, även om vi inte alltid förstår de vägar som han i sin godhet leder oss på. Han ger oss en inre frid, som bär oss genom allt det som är bristfälligt och söndertrasat i livet.
När vi välsignar varandra och ber om välsignelse för egen del, kan vi lita på att Gud, den Treenige, vänder sig till oss och är oss nära.
Församlingarnas andakter på bäddavdelningen hålls torsdagar kl 14. Andakterna hålls turvis av Korsnäs, Bergö, Petalax och Malax församlingar samt Pörtom-Petalax pingstförsamling.
---